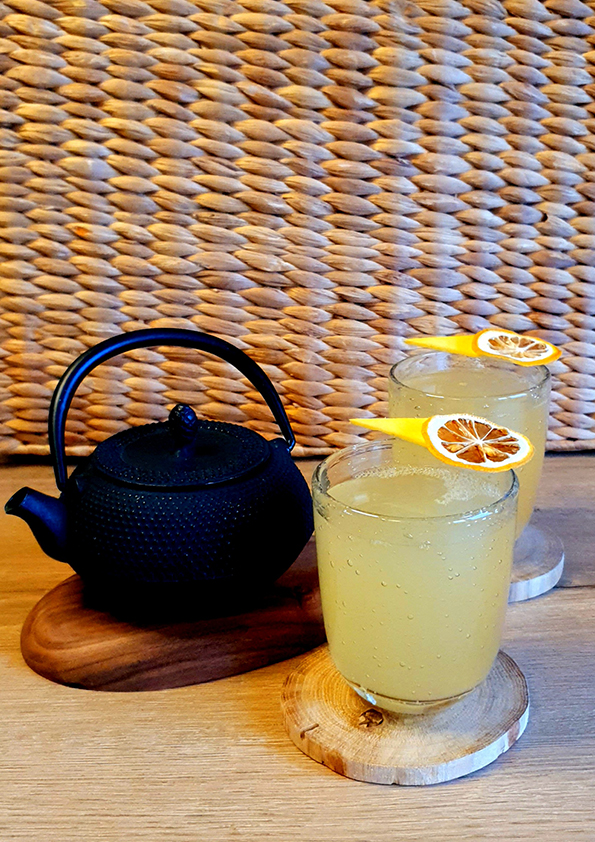 The golden triangle
Ingredients
Fine Calvados 2,5cl
Honey and ginger syrup 3cl
Fresh lemon juice 2cl
Hot Water 10cl
Steps
Heat the first four ingredients in a pan or with the steam wand of your espresso machine in the desired vessel
When it starts to simmer add 10cl of boiling water per cocktail
Garnish and serve.
Comment
Honey and ginger syrup : Measure by volume 90ml of acacia honey, 10ml of fresh ginger juice and 40ml of boiling water in a container. Stir well and bottle. Will keep for 4 days in the fridge.