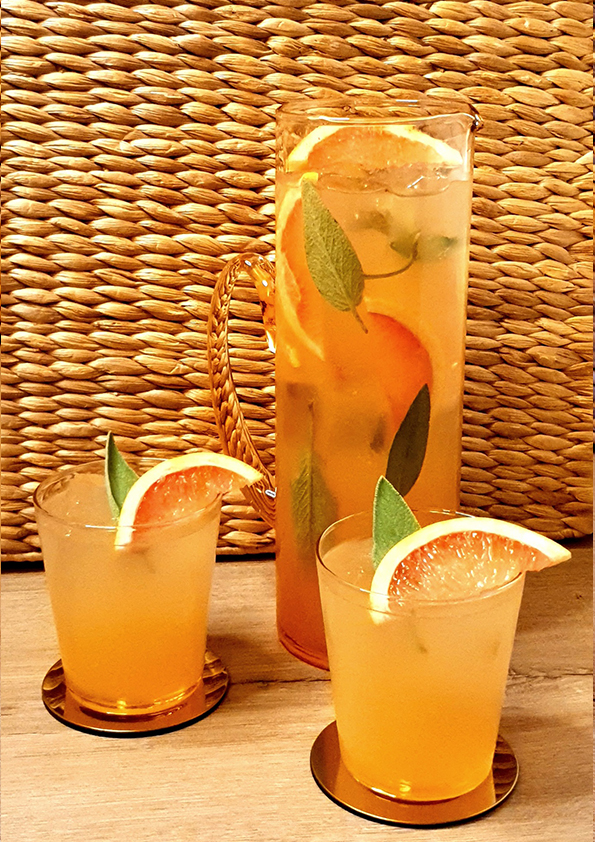 Summer Song
Ingredients
Pear syrup 2,5cl
Fresh grapefruit juice 6cl
Fresh sage leaves x4
Lemon juice 2cl
Steps
Add the lemon juice and sage to the previously cooled glass or carafe
Gently pound the sage leaves without tearing them
Add the rest of the ingredients and the ice
Mix and let the sage infuse for a few minutes
Decorate each glass with a grapefruit slice and a sage leaf.
Comment
Pear Syrup : Place 300g of diced washed pears with the peel on in a pan with 400g of water and 300g of sugar. Simmer on a low heat for 30 minutes. Take off the heat, cover and let sit for 15 minutes. Strain and bottle. Will keep for up to 2 weeks in the fridge.